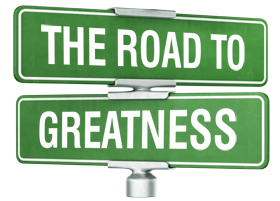 LIFETIME MEMBERS
| | |
| --- | --- |
| Silas Broadbent | |
| Dan Keogh | |
| Norm & Enid Lawson | 07/02/1987 |
| Olive McBryde | 11/02/1989 |
| Yvonne Llewellyn | 05/022/1994 |
| Des Campell | 08/02/1997 |
| Thelma Broadhurst | 16/11/1997 |
| Tim McSweeney | 2006 |
| Tim Griffin | 23/11/2008 |
| Gordon Acutt | 19/11/16 |
| Warren Acutt | 19/11/16 |
Club History
Cressy Tennis Club commenced in 1946, originally under the name Eureka Tennis Club.
The club was started by its first President Edie Gee-Wah. Cressy's home court was in Ross Street, South Rockhampton. The club's constitution was accepted and passed in 1947. In the early 1950's the club moved to Kenny's Court on Port Curtis Road, opposite the Balmoral Hotel. In 1956 or 1957 the club then moved again to Allenstown School Tennis Courts. It was in 1973 or 1974 that the home court became the Rockhampton Tennis Association (then the Central Queensland Tennis Association) Victoria Park complex on Lion Creek Road.
It is not known when the club changed its name to Cressy Tennis Club; however it was before the move to Allenstown School courts.
The name Cressy was taken from a popular tennis racquet at the time. Manufactured in Tasmania by the Alexander Racquet Company, the Cressy racquet was the flagship model of the company. The model is believed to be named after the small town of Cressy just outside of Launceston. The most famous variation of the model was the Cressy Wizard which had ties with 2 of the greats of Australian tennis, Sir Norman Brookes and Jack Crawford. Sir Norman, called the Wizard during his Wimbledon winning days, showed the Alexander Racquet Company Sales Manager W.J. Sheehan a semi flat top racquet he used in the early 1900's which Jack (who was in attendance) was quite interested in and from this conversation in the early 1930's Alexander Racquet Company developed a new semi flat top racquet they called the Wizard which Crawford used in winning Wimbledon in 1933.
In tennis circles arguably the most well known former member of the Cressy Club is Gary Stickler. Now an internationally recognised tennis coach, Gary was instrumental in Pat Rafter's early career success.
Another former club member to later become a well respected tennis coach was the late Karen Lawson, Rockhampton's first professional female tennis coach.
A current member currently making her mark on the international tennis stage is Australian Age Champion Olivia Tjandramulia.
Members of the Cressy Tennis Club that have been bestowed life membership are Dan Keogh, Silas Broadhurst, Norm Lawson, Enid Lawson, Olive McBryde, Des Campbell, Thelma Broadhurst, Tim McSweeney and Tim Griffin.
Cressy Wizards are the current (2013) Rockhampton Tennis Association A Grade champions and were runner's up in the B Grade finals.

Janette Treacy (now Richardson) was a member at Cressy for as long as she was playing in Rocky and she won the open ladies singles a number of times in Rocky. She travelled overseas in 78/79 (Europe/New Zealand) to compete on an international level.  Then on returning and after having a successful business in Rocky joined the coaching/administration staff at the AIS in Canberra as Assistant Coach/Co-ordinator 87/88 with Head coach Ray Ruffels.  Players under their care at the time included Todd Woodbridge, Jason Stoltenberg, Richard Fromberg, Johan Anderson, Rennae Stubbs, to name a few.  Janette left the AIS to work at Tennis Australia where she was Tennis Co-ordinator running Men's and Women's Satellite and Challenger tournaments around Australia.  During this time she was an Australian Women's Selector for a period of time as well as working closely with the Federation and Davis Cup teams.  Janette had a number of roles at the Australian Open and together with Helen Smith ran the Australian Juniors for a long period of time.